"What?
The Central & South Jersey wide half-a-day event, 'SWEY' (Speak, Write & Express Yourself), will provide an excellent opportunity for youth from all age groups to showcase their communication skills. The event will include creative speaking, persuasive speaking, creative writing, and poetic writing competitions. There will be a grand finale where the selected finalists will perform in front of dignitaries
Why?
""The true mark of Leadership is to work towards uplifting the community as a whole."" As a leadership training academy, we believe in giving back to the community. SWEY is organized by the youth leaders of Enspire Academy and all proceeds generated from SWEY will be donated to non-profit organizations supporting educational causes. We believe the funds will benefit children in India & USA.
Take the time to attend and make a difference in a child's life."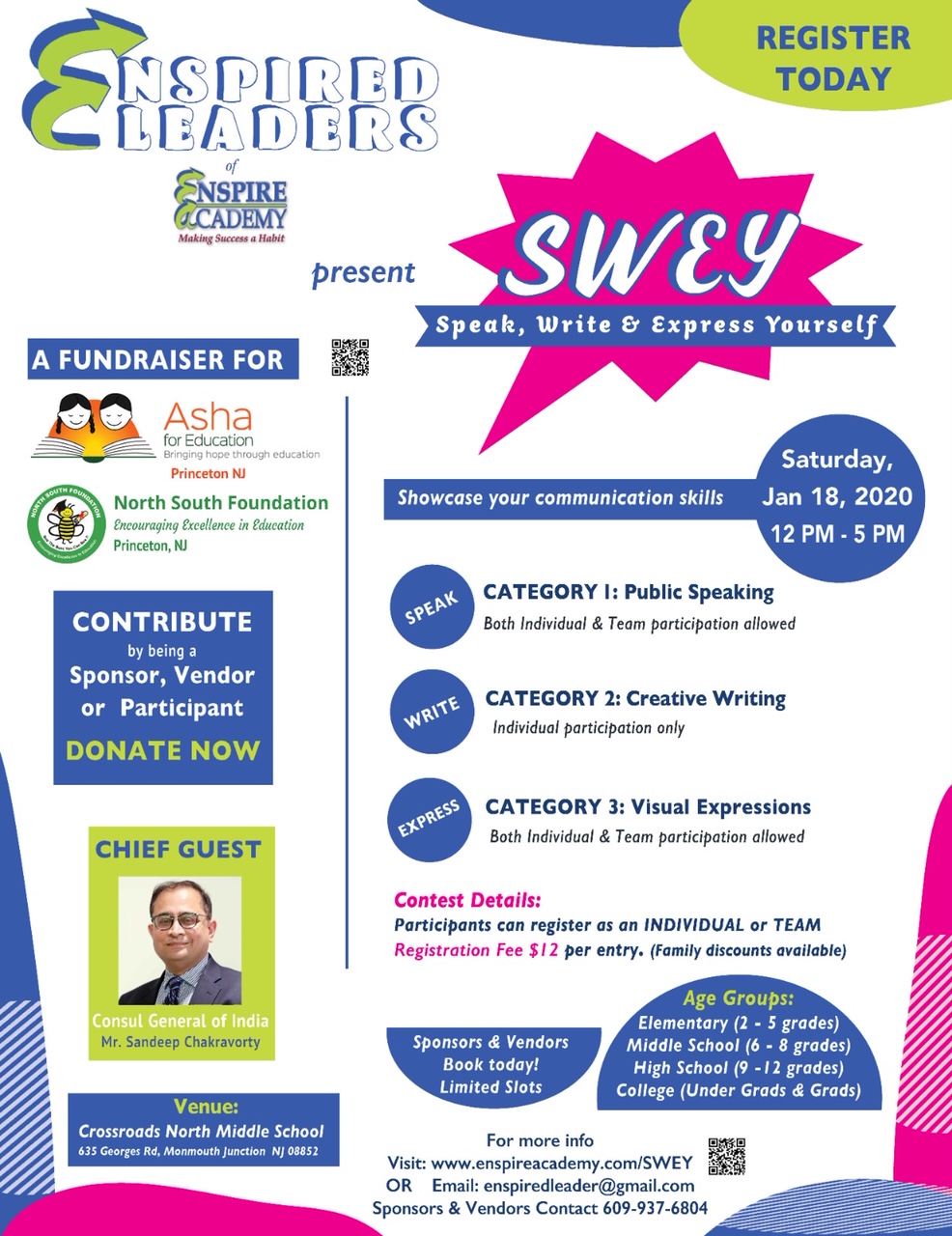 Asha for Education's Registry of Hope provides you a wonderful way to let your friends and family know that you support their cause by making a donation gift in their name.
Click here to see a list of past events. To set up a registry for your event, please fill out this form.
Thank you
webmaster@ashanet.org